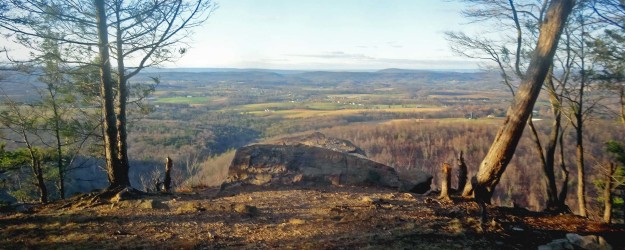 While hiking along the Appalachian Trail last Friday, I was surprised to see a dog on the trail with a guy clambering up the steep rocky slope below. I wasn't sure what was going on so I was apprehensive as I approached. His pace quickened as I drew closer and he got back on the trail just in time to rein in the leash of his dog as I got within talking distance. His dog was friendly enough but he just wanted to be sure it was fully under control as I passed by. It's refreshing to see someone taking the control of their dog seriously but it was truly surprising to see that his hands were full of trash and litter.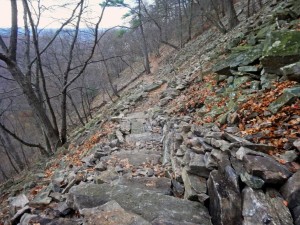 I asked him if he went all of the way down there just to pick up some trash, and he said, "Yeah, that's what I do." As it turns out, I was talking to John Becker of "Taking Out the Trash in Eastern PA". Mr. Becker was on a mission to hike the Susquehanna gap and hiking up to Hawk Rock was his last hike of the day. Even though the evening was fast approaching, he couldn't just leave the trash on the ground tarnishing such a beautiful and unique view so he literally took the matter into his own hands. Out of all of the surprising things I've seen people do on the trail, this was one of the better ones.
John is determined to leave this world cleaner than the way he finds it. If you would like to help him achieve his goal, please check out "Taking Out the Trash" on GoFundMe. The world needs more people like him. Thanks for doing what you do Mr. Becker.