Congratulations to the entire Duncannon Appalachian Trail Community advisory committee and Trailangel Mary for a successful event this past Saturday!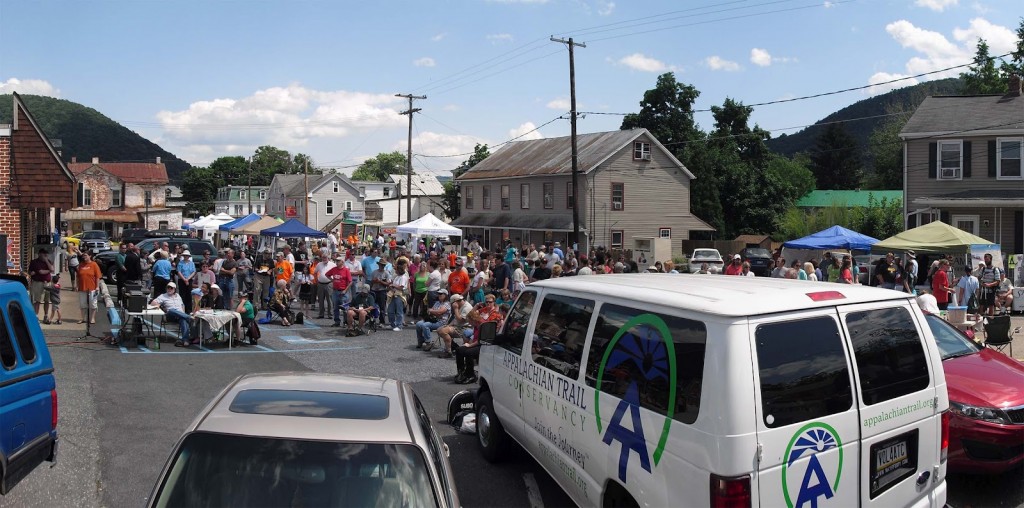 Trail enthusiasts and Duncannon residents turned out in droves on the beautiful day for morning hikes sponsored by area Trail clubs, information & retail vendors, live entertainment, and Trail-related programs.  A designation ceremony capped things off at 2:45pm when the Susquenita Middle School Post-Card Art Contest winners were awarded and speakers from the National Park Service, Appalachian Trail Conservancy, Appalachian Trail Museum Society, Perry County Commission, PA State House of Representatives, and PA Department of Conservation and Natural Resources.
Lancaster County Conservancy President & CEO, Ralph Goodno, informed attendees of the reasons we need to get our children and citizens out-of-doors and what we can do going forward to see this change.  Appalachian Trail Conservancy Mid-Atlantic Regional Director, Karen Lutz, and Duncannon Mayor, Kraig Nace followed with the reading of the A.T. Community Proclamation.  Thanks to Mayor Nace for serving as master of ceremonies.  Thanks again to ALL THE VOLUNTEERS who helped make this event a success.