Duncannon is one of the few official Appalachian Trail Communities and we are eager to share the pride and enthusiasm of being part of a national treasure.  Join us for a family-friendly festival while learning about the Appalachian Trail and other outdoor opportunities in Central PA.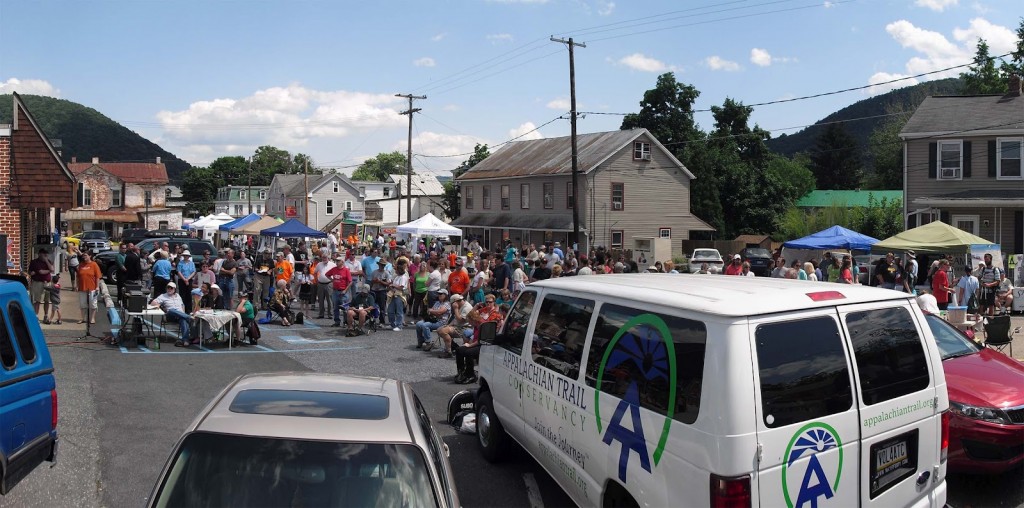 We will celebrate our next annual Duncannon Appalachian Trail Community Festival on Saturday, June 20th, 2015.  There will be hikes and outdoor activities in the morning and from noon to 4PM there will be entertainment, exhibits, presentations and vendors near the town square on High Street between Cumberland and Ann streets.
Quick Links
Attractions • Hike Info • Presentations • Live Music • Raffle Prizes • Parking & Directions • Vendor List • Festival Friends • Join the Fun • Mission Statement
Coming Attractions:
Admission and all presentations are FREE!
Smokey the Bear will be there to raise fire prevention awareness.
Live Musical Entertainment throughout the day.
Over $100 of Raffle Prizes donated by vendors.

One Free Raffle Ticket

for every attendee! (Children must be accompanied by an adult)
Hiking and Outdoor Clubs.
Food vendors.
Arts and Crafts vendors.
Take a Hike!
Many of the hiking clubs at the festival will be leading their own hikes in the morning and they encourage the public to join them for a fun time hiking the Duncannon area trails.  Some hikes are easy while some are more challenging so be sure to find a hike to match your abilities.
Live Music
There will be live music featured throughout the day.  Stop by later to see who will be playing those great family oriented tunes to keep your spirits up while enjoying the festival atmosphere.
Raffle Prizes!
Everyone will be given a free ticket just for showing up at the DATC booth on High Street and getting their hand stamped (children must be accompanied by an adult).  The DATC will also be selling raffle tickets to help support the Duncannon Appalachian Trail Community so be sure to increase your odds of winning by purchasing extra tickets for $1.00 each.
Parking and Directions
On the day of the festival, you can park along the streets where it is permitted or you can park in one of the lots shown on the map below.
Presbyterian Church Lot
Methodist Church Lot
God's Missionary Church Lot
Old Sled Works South Lot
Clark's Ferry Commuter Lot (2 mile scenic hike to festival)
American Legion Back Lot (walk 330 yards to festival)
(AFTER 1PM) Blue Ridge Communications Lot
Festival Vendors
Festival Friends
The following organizations have made significant donations or contributions to help fund the 2014 Duncannon Appalachian Trail Community Festival and we greatly appreciate their help.
Join the Fun
We're looking for volunteers to help make this festival a great day for everyone.  Enjoy a fun day outside with your fellow Duncannon enthusiasts.
If you're interested in being a volunteer at the festival, please contact us for more information.
Why We Do It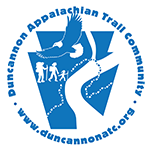 The Duncannon Appalachian Trail Community (DATC) is dedicated to promoting, protecting and preserving our outdoor recreational resources for future generations. We implement projects and programs to enhance tourism opportunities for Duncannon as an outdoor recreation destination and we encourage everyone to get outside, enjoy nature and recognize the connection between the health and abundance of the region's natural assets and the vitality of its communities.
Come out and enjoy a fun day in Duncannon!   We hope to see you there!
Stay tuned for more information about this exciting event!