Duncannon is an official Appalachian Trail Community and we hope to reach out to residents and the surrounding community in an effort to share the experience and pride of being part of a national treasure, the Appalachian Trail.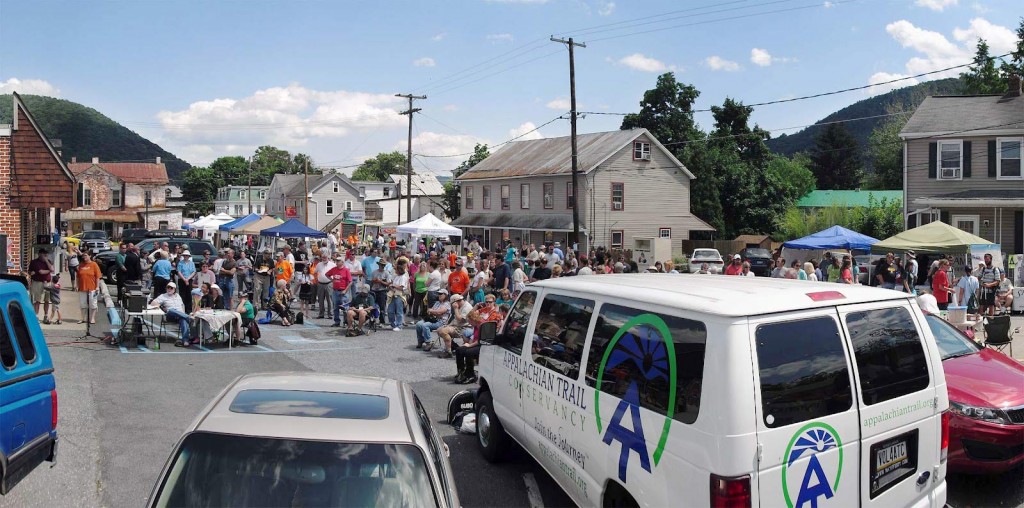 The 2013 Duncannon Appalachian Trail Community Festival will be held on Saturday, June 1st with a forecast of bright and sunny weather.  During the morning there will be a wide variety of nature hikes and river adventures highlighting Duncannon's beautiful outdoor resources and from 12 noon to 4PM there will be live entertainment, information vendors and merchants at the town square along Cumberland Street.
The hikes, sponsored by local hiking clubs, will explore many of the local trails surrounding the Duncannon area. There will be short hikes for beginners and longer hikes for more experienced hikers. There will almost certainly be a hike that meets your skill level so be sure to check out our list of 2013 DATC Festival scheduled events.

The river outings, sponsored by Blue Mountain Outfitters, will depend on river conditions during that particular day.  Possible river activities could include tubing, kayaking or canoeing adventures. Be sure to check our 2013 DATC Festival schedule for more information.
From noon to 4PM Cumberland Street will be closed to traffic and lined with vendors selling wares, providing free information, promoting outdoor activities and advertising Duncannon area businesses.  Local musicians will be performing live entertainment suitable for the whole family near the Quick Mart convenience store and raffles will be held to give away prizes that were donated by the vendors. Smokey the bear will be in the area all afternoon and the Duncannon Fire Company will be selling their delicious barbecued chicken.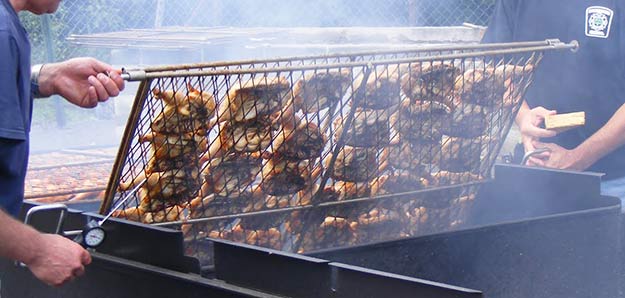 is for Parking: During the day of the festival parking can be hard to come by due to the influx of visitors and town-wide yard sales being held on the same day.  If you can't find on-street parking near the intersection of Cumberland and Market streets you can go to one of the following off-site parking areas:
Overall, it will be a great day to get outside, meet your neighbors and spend some quality time with family. Stop by Saturday June 1st to see how the Appalachian Trail is helping to make Duncannon a better place to play and live.
If you would like to register as a vendor, please go to the Duncannon AT Community Festival Vendor Registration page and signup for your spot today.  You can contact the DATC for more information.
If you would like to help staff the event between 11AM and 5PM, please signup to join our generous group of DATC Festival Volunteers.  You can contact the DATC for more information.
DATC FESTIVAL EVENT SCHEDULE
Morning Outdoor Activities
Afternoon Town Square Events
All "On Stage" times are subject to change.
On Stage –

12:00

– Autumn and Canyon Moore: Two pre-teen fiddlers that will make your jaw drop in amazement.  Autumn (10 years old) and Canyon (9 years old) have been playing fiddle for over 10 years combined.
On Stage –

12:35

– David Morningstar: PA native living in Perry County who is a singer/songwriter, multi-instrumentalist performing country, rock and blues music as a solo performer. He has been playing since early childhood and he loves family, friends and animals as well as music and the great outdoors.
On Stage –

1:10

– Antonio Andrade: Returns from last year…original songs that are marked by the rock/folk/pop influences that removed him from the sandlot and stood him on a stage.

On Stage

–

1:45

– Tim Young: Solo, singer guitarist who plays some excellent country music.

On Stage

–

2:20

– CrossCountry (Rebecca Lewis, Carl Weidenhof, Dave Snyder, Jeff Shoop): Any and all genres, country flavored with the emphasis on harmony. Songs by Little Big Town, Miranda Lambert, Cranberries, Bruno Mars, Michael Jackson and even some of our own original stuff.

On Stage

–

2:55

– Sing Along Jam Session: Artists from earlier in the day get together for improvisational collaboration.

On Stage

–

3:40

– Raffle prizes and closing ceremony.
Noyes Park –

1:00 to 1:30

– Games Galore: Cooperative games for young people aged 5 to adult.  Come join us for a fun time in Noyes Park as we engage kids in physically and mentally challenging ways.
Noyes Park –

2:00 to 2:30

– Parachute Playtime: Climb a mountain or hide inside one.  Better yet get eaten by a shark.  What do these have in common?  They are games you play with a BIG parachute.  Bring the family to the park and join the fun!
Noyes Park –

3:00 to 3:30

– Super Storytime: Gather round and listen to intriguing tales and fabulous fables as told by professional storyteller Deb Takach.
Firehouse

–

10:00 to 4:00

– Barbecue Chicken: The Duncannon Fire Company's delicious and affordable chicken barbecue is always popular.
Cumberland St.

–

12:00 to 4:00

– Smokey the Bear: The world famous fire prevention mascot will appear throughout the day touring Cumberland Street to greet kids and raise fire safety awareness.

Every man, woman and child (child's parent must be present) will be given a free ticket just for showing up at the DATC booth on Cumberland Street and getting their hand stamped.  The DATC will also be selling raffle tickets to help support the Duncannon Appalachian Trail Community so be sure to increase your odds of winning by purchasing extra tickets for $1.00 each.
DATC FESTIVAL RAFFLE PRIZES

The following Duncannon area businesses and organizations have helped promote and support the Duncannon Appalachian Trail Community Festival:
Quick Mart
PNC Bank
Big Bee Boats
Blue Ridge Cable
Buddy Boy Winery
Coffee Trails
Doyle Hotel
Dugout Sports Bar and Grille
Duncannon Library
Espresso Yourself Cafe (Newport)
Juke Box Hits
Lil' Bella's Pizza & Subs
Maguires True Value Hardware
Millie's Pizza

Mutzabaugh's Market
New Blooms Greenhouse
Old Sled Works
Penn Township
Perry County Marketplace
Ranch House Restaurant
Road Hawg BBQ
Sassy Salon
Sorrento Pizza
Susquehanna Trading Post
Susquehanna Cafe
Susquehanna Tools
Susquehanna Soft-Serve (Liverpool)
Zeiderelli's Pizza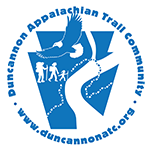 The Duncannon Appalachian Trail Community (DATC) is dedicated to promoting, protecting and preserving our outdoor recreational resources for future generations. We implement projects and programs to enhance tourism opportunities for Duncannon as an outdoor recreation destination and we encourage everyone to get outside, enjoy nature and recognize the connection between the health and abundance of the region's natural assets and the vitality of its communities.
Come out and enjoy a fun day in Duncannon; we hope to see you there.