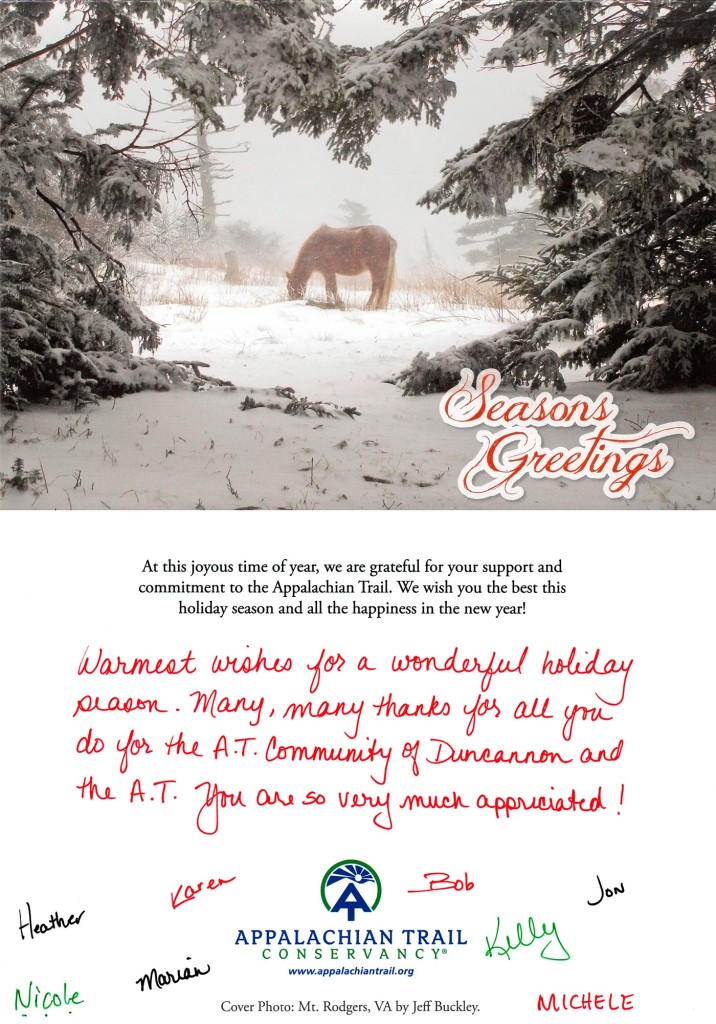 The card came addressed to me but it belongs to each and every one of you who has volunteered your time and effort to help promote, protect and preserve Duncannon's outdoor recreational resources for future generations.
At this joyous time of year, we are grateful for your support and commitment to the Appalachian Trail.  We wish you the best this holiday season and all the happiness in the new year.

Warmest wishes for a wonderful holiday season.  Many, many thanks for all you do for the A.T. Community of Duncannon and the A.T.  You are so very much appreciated!

Signed by: Heather, Karen, Bob, Jon, Nicole, Marian, Kelly and Michele.
Thanks for everything and have a happy holiday.