The world-famous Doyle Hotel needs your help!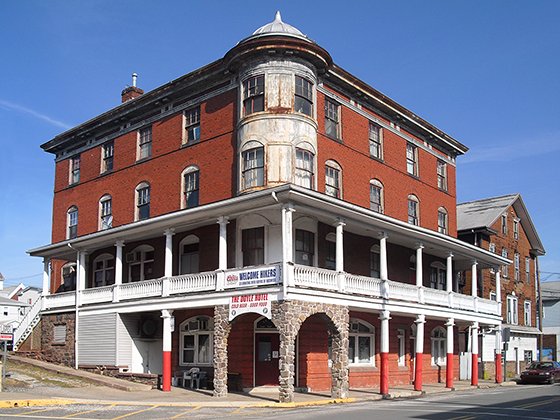 If you have ever been to The Doyle, if you have ever imagined going to The Doyle, if you know someone with a great story about The Doyle; then you know how important this iconic landmark is to the local community and the hiking community at large. More than a thousand "seasoned" (code word for "smelly")  through-hikers are expected to visit the Doyle Hotel this year to pay their respect to both the establishment and the quirky couple who has devoted the past 15 years of their lives to serving hikers from around the world as well as local friends and families.
The legendary Doyle is in need of your immediate support to ensure that its legacy can carry on throughout the near and distant future. A slower-than-usual winter season has placed the owners Pat and Vickey Kelly in dire financial straights. Fortunately, some of their friends have started a GoFundMe page to rally supporters from far and wide to take action before it's too late.
More information about their plight can be found at The Doyle Facebook page, Fox 43 News, ABC 27 News, PennLive.com, Penn Live's Facebook post, DATC's Facebook Post, this video interview, and most importantly, The Doyle's GoFundMe page. Spread the word and share as many of these links as you possibly can. We need this to spread beyond the local Duncannon community and proliferate throughout the wild and wonderful community of past, present and future Appalachian Trail hikers. This won't be an easy task but we all know that every difficult journey begins with a single step. Share the story and support The Doyle today!