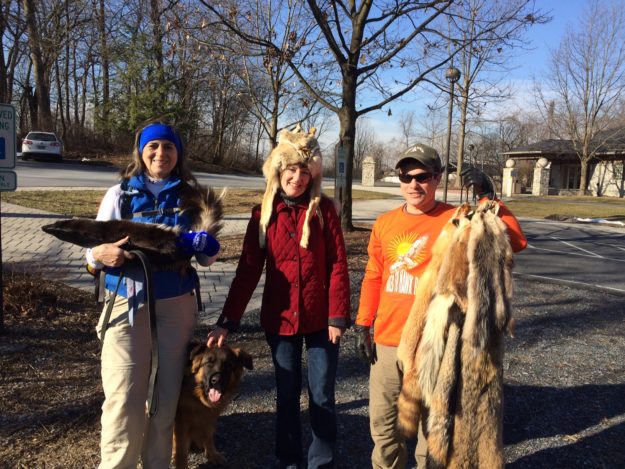 On Saturday February 18, 2017 the Duncannon Outdoor Club (DOC) gathered for an opportunity to hike 3 miles at Wildwood Park, Harrisburg. The theme of this hike was, Fur-bearing Animals.
The park provides ideal habitat for many of the fur-bearers that we learned about. With a 90 acre shallow lake and many different tree, shrub and other plant species there were plenty of opportunities for viewing wildlife.
Pennsylvania has 13 critters that are legally harvested to manage animal populations. Beaver, bobcat, eastern coyote, fisher, grey fox, mink, muskrat, opossum, raccoon, red fox, river otters, striped skunk and weasels. Proper licensing and certifications are required to participate in wildlife management. Abiding by the laws, regulations and bag limits set forth by the Pennsylvania Game Commission ensures safe and effective practices.
We enjoyed our time outdoors, especially in the sun filled areas of the park, as the air was cold on this February morning. The park was busy with hikers (dogs included), runners, and photographers.
Another successful trip for the Duncannon Outdoor Club! We look forward to seeing you next time!